Cup Final Day.. enough said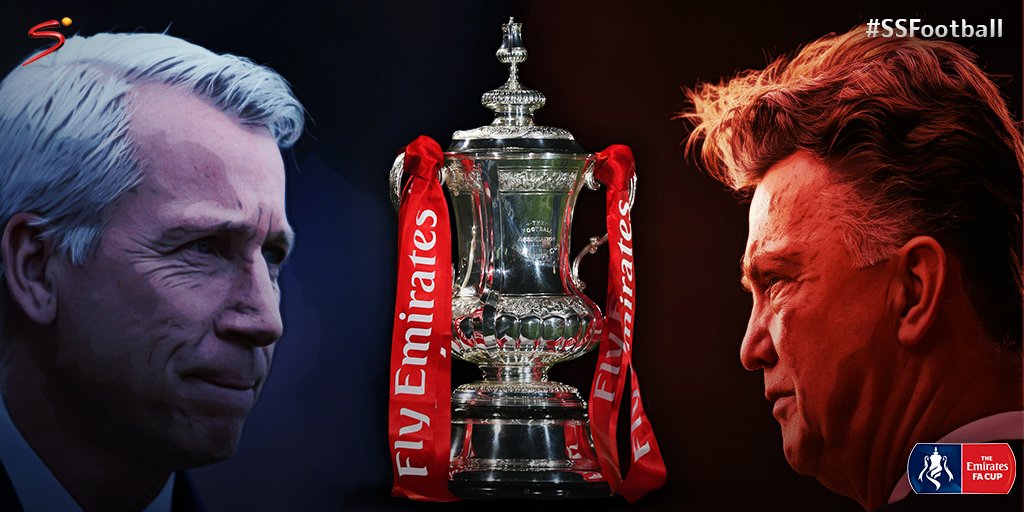 Morning Boys, it is FA CUP FINAL DAY. It used to be the best day of the year for me. How I loved all the build up to it. I was a BBC man so I would be tuned in to Cup Final Grandstand all day. I would switch over to ITV once in a while but it was the Beeb for me. I was actually Youtubing yesterday and found many FA Cup build ups. I am in the process of watching a three hour Grandstand for United's clash with Brighton in '83. Even crazy David Icke was at the Brighton hotel. It was great viewing and still have a lot of it to watch.
Anyway, today is the repeat of the 1990 Cup Final. It will be 8th Final since WW2 to repeat as a Final. Can you name the other 7? I can! It was The Beast question last night on 5Live and I had Matt Tweet in the answer. Right at the end Kelly Cates said "Matt on Twitter got them all".
All you know my hatred for the bloke on the right in the picture and I don't want him to have any reason to stay but United have to win today. 12 years without the Cup is too long. Will Carrick and Rooney get their hands on the one bit of domestic silverware they haven't touched before!
COME ON MAN U
COME ON MAN U
COME ON MAN U
Join me
UWS